Our La Estrellita was also in absolute top form on Sunday. In the Darley BBAG auction race for two-year-old mares over 1,200 m, which was endowed with an impressive 102,500 euros, she took a great 2nd place.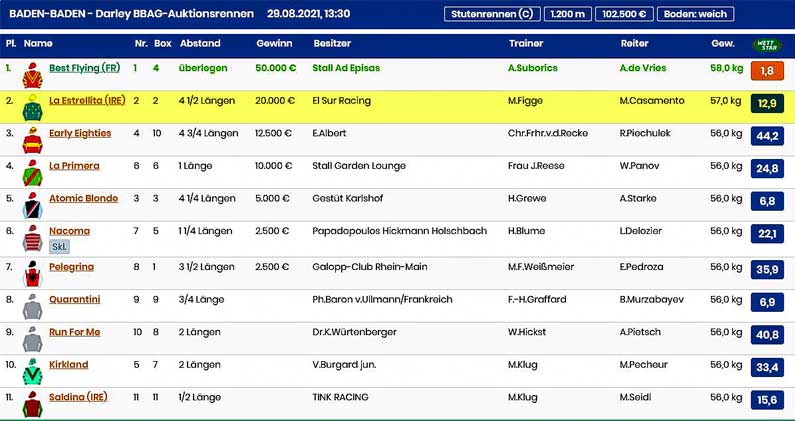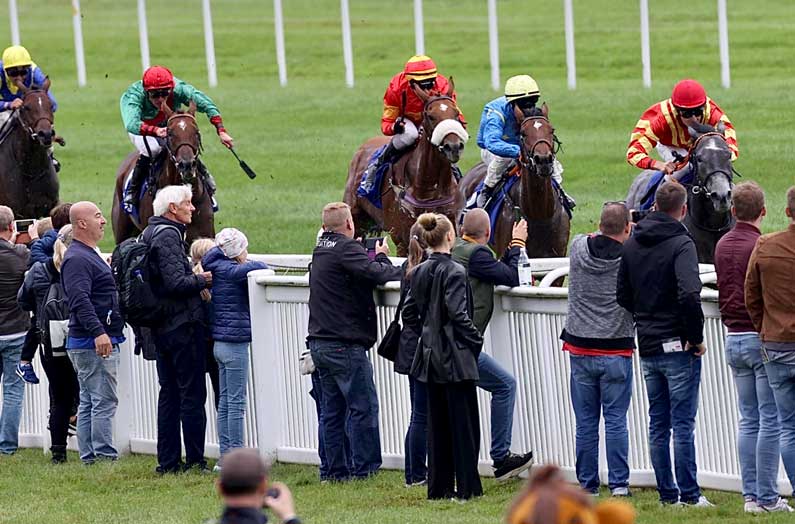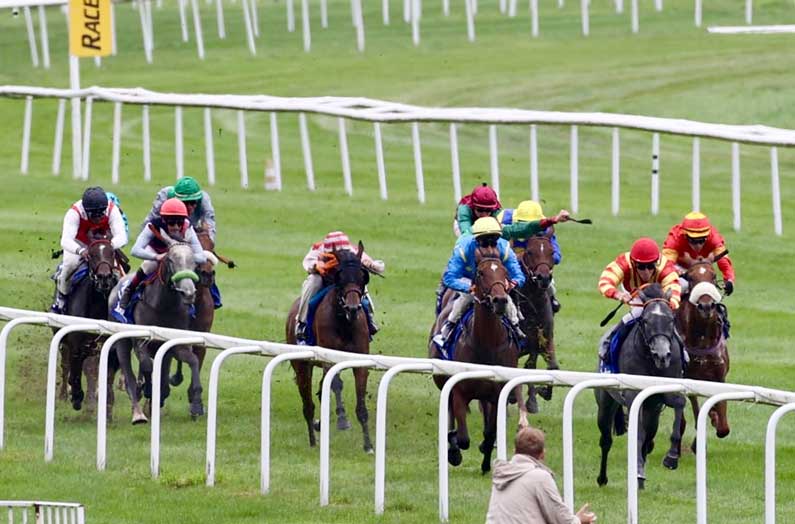 Photos by Marc Rühl
And here is the race video:
Simone et Jochen am Führring à Iffezheim avec l'entraîneur Michael Figge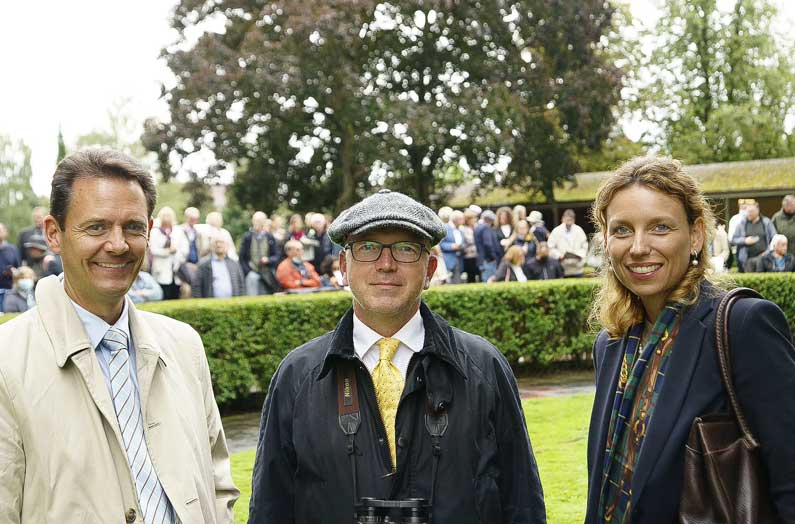 Foto von Berthold Holzwarth.