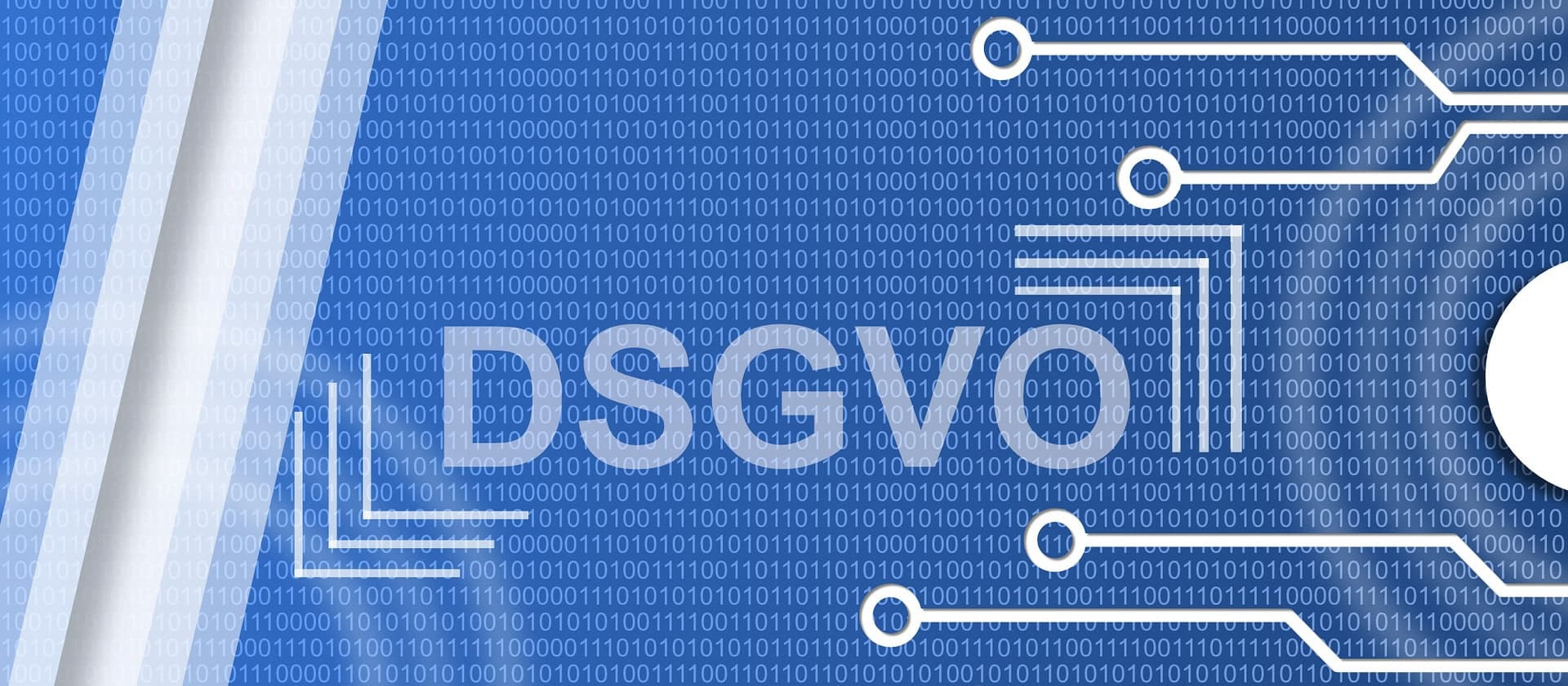 LIABILITY / COPYRIGHT
Liability for content
The contents of our pages have been created with the utmost care. However, we cannot assume any liability for the correctness, completeness and topicality of the contents.
As a service provider, we are TMG is responsible for its own content on these pages in accordance with the general laws. Pursuant to Sections 8 to 10 of the TMG, however, we as a service provider are not obliged to monitor transmitted or stored third-party information or to investigate circumstances that indicate illegal activity.
Obligations to remove or block the use of information in accordance with the general laws remain unaffected. However, liability in this respect is only possible from the moment of knowledge of a specific infringement. If we become aware of such infringements, we will remove this content immediately.
Liability for links
Our offer contains links to external websites of third parties, on whose contents we have no influence. Therefore, we cannot assume any liability for these third-party contents. The respective provider or operator of the pages is always responsible for the contents of the linked pages. The linked pages were checked for possible legal violations at the time of linking. Illegal contents were not recognizable at the time of linking.
However, a permanent control of the content of the linked pages is not reasonable without concrete indications of a violation of the law. If we become aware of any infringements of the law, we will remove such links immediately.
Copyright
The content and works created by the site operators on these pages are subject to German copyright law. Contributions from third parties are marked as such. (Image source: see contact) The duplication, processing, distribution and any kind of exploitation outside the limits of copyright require the written consent of the respective author or creator. Downloads and copies of this site are only permitted for private, non-commercial use.
Insofar as the contents on this page were not created by the operator, the copyrights of third parties are respected. In particular, third-party content is marked as such. Should you nevertheless become aware of a copyright infringement, we kindly ask you to provide a notice. We will remove such content immediately upon becoming aware of any infringements.
Source reference: https://www.e-recht24.de
Privacy policy
Responsible body within the meaning of data protection laws are the contact persons mentioned in the imprint.
Gathering general information
When you access our website, information of a general nature is automatically collected. This information (server log files) includes, for example, the type of web browser, the operating system used, the domain name of your Internet service provider, and the like. This is only information that does not allow conclusions to be drawn about yourself. This information is technically necessary in order to deliver the content of websites you have requested correctly and is mandatory when using the Internet. Anonymous information of this kind is statistically evaluated by us in order to optimize our website and the technology behind it.
SSL encryption
In order to protect the security of your data during transmission, we use the state-of-the-art encryption method (e.g. SSL) over HTTPS.
Comments
When users leave comments on the blog, the time of their creation and the username previously chosen by the website visitor are stored in addition to this information. This is for our security, as we may be prosecuted for illegal content on our website, even if it was created by users.
Contact
If you contact us by e-mail or contact form, the information you provide will be stored for the purpose of processing the request as well as for possible follow-up questions.
Using Google Analytics
This website uses Google Analytics, a web analytics service provided by Google Inc. (following: Google). Google Analytics uses so-called "cookies", i.e. text files that are stored on your computer and which enable an analysis of your use of the website. The information generated by the cookie about your use of this website is usually transmitted to a Google server in the USA and stored there. However, due to the activation of IP anonymisation on these websites, your IP address will be truncated by Google within Member States of the European Union or in other contracting states of the Agreement on the European Economic Area. Only in exceptional cases will the full IP address be transmitted to a Google server in the USA and truncated there. On behalf of the operator of this website, Google will use this information for the purpose of evaluating your use of the website, compile reports on website activity and other information relating to website activity and internet usage. services to the website operator. The IP address transmitted by your browser within the scope of Google Analytics will not be merged with other data from Google.
You can prevent the storage of cookies by setting your browser software accordingly; however, we would like to point out that in this case you may not be able to use all functions of this website to the full extent. You can also prevent the collection of data generated by the cookie and related to your use of the website (including your IP address) to Google and the processing of this data by Google by using the data available at the following link. Download and install browser plug-in: browser add-on to disable Google Analytics.
In addition to or as an alternative to the browser add-on, you can prevent tracking by Google Analytics on our pages by clicking on this link . An opt-out cookie is installed on your device. This prevents the collection by Google Analytics for this website and for this browser in the future, as long as the cookie remains installed in your browser.
Using Google Maps
This website uses Google Maps API to visualize geographic information. When using Google Maps, Google also collects, processes and uses data about the use of the map functions by visitors. For more information about Google's data processing, please refer to Google's privacy policy. There you can also change your personal privacy settings in the Privacy Center.
Detailed instructions on how to manage your own data related to Google products can be found here.
Embedded YouTube videos
On some of our websites we embed Youtube videos. The operator of the corresponding plugins is YouTube, LLC, 901 Cherry Ave., San Bruno, CA 94066, USA. When you visit a page with the YouTube plugin, a connection is made to Youtube servers. Youtube will be informed which pages you are visiting. If you are logged into your Youtube account, Youtube can assign your surfing behavior to you personally. You prevent this by logging out of your Youtube account beforehand.
When a Youtube video is started, the provider uses cookies that collect information about the user's behaviour.
Those who have deactivated the storage of cookies for the Google ad program will not have to expect such cookies when watching Youtube videos. Youtube also provides non-personal usage information in other cookies. If you want to prevent this, you must block the storage of cookies in the browser.
Further information on data protection at "Youtube" can be found in the provider's privacy policy at: https://www.google.de/intl/de/policies/privacy/
Social Plugins
On our websites, social plugins of the providers listed below are used. You can recognize the plugins by the fact that they are marked with the corresponding logo.
These plugins may send information, which may include personal data, to the service operator and, if necessary, be used by the service provider. We prevent the unconscious and unintentional collection and transmission of data to the service provider through a 2-click solution. In order to activate a desired social plugin, it must first be activated by clicking on the corresponding switch. Only by activating the plugin is the collection of information and its transmission to the service provider triggered. We do not collect any personal data ourselves by means of the social plugins or about their use.
We have no influence on what data an activated plugin collects and how it is used by the provider. At present, it must be assumed that a direct connection to the provider's services will be established and that at least the IP address and device-related information will be collected and used. There is also the possibility that the service providers will try to store cookies on the computer used. You can find out which specific data is collected and how it is used in the data protection notices of the respective service provider. Note: If you are logged in to Facebook at the same time, Facebook can identify you as a visitor to a particular page.
On our website, we have integrated the social media buttons of the following companies:
Facebook Inc. (1601 S. California Ave – Palo Alto – CA 94304 – USA)
Twitter Inc. (795 Folsom St. – Suite 600 – San Francisco – CA 94107 – USA)
Google Plus/Google Inc. (1600 Amphitheatre Parkway – Mountain View – CA 94043 – USA)
Your rights of access, rectification, blocking, cancellation and opposition
You have the right to receive information about your personal data stored by us at any time. You also have the right to rectification, blocking or, apart from the prescribed data storage for business processing, deletion of your personal data. Please contact our Data Protection Officer. Contact details can be found at the bottom.
In order for a block of data to be taken into account at any time, this data must be stored in a lock file for control purposes. You can also request the deletion of the data, unless there is a legal archiving obligation. Insofar as such an obligation exists, we will block your data on request.
You may make changes or withdraw consent by means of a corresponding notification to us with effect for the future.
Changing our privacy policy
We reserve the right to adjust this Privacy Policy from time to time to comply with current legal requirements or to implement changes to our services in the Privacy Policy, such as when introducing new services. The new data protection declaration will apply to your new visit.
Questions about data protection
If you have any questions about data protection, please send us an e-mail.
The data protection declaration was created with the data protection declaration generator of activeMind AG.
Webdesign
Karl-Heinz Stargardt
StargardtGroup
mit