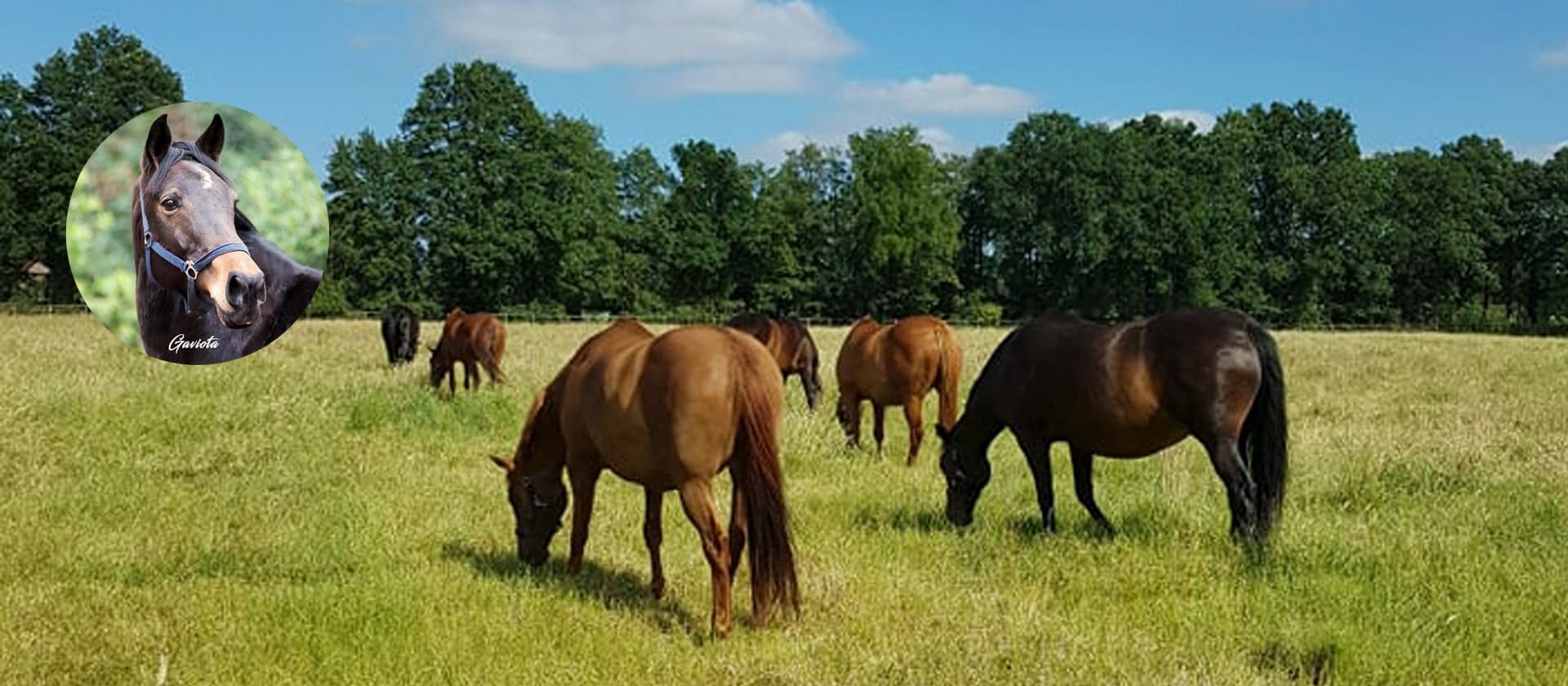 Sachsenburg future home of El Sur Stud

Notary date was already in April 2019; With the acquisition of the Sachsenburg on the edge of the picturesque New Town on the Orla in Thuringia, we laid the foundation for our new entrepreneurial activity, the establishment of our own thoroughbred horse breeding and a small organic farm. The takeover took place on 17.04.2020.
Initial plans are already in the drawer; however, it will certainly take another 2 years before the extensive construction and refurbishment work is completed and the breeding can start operating here.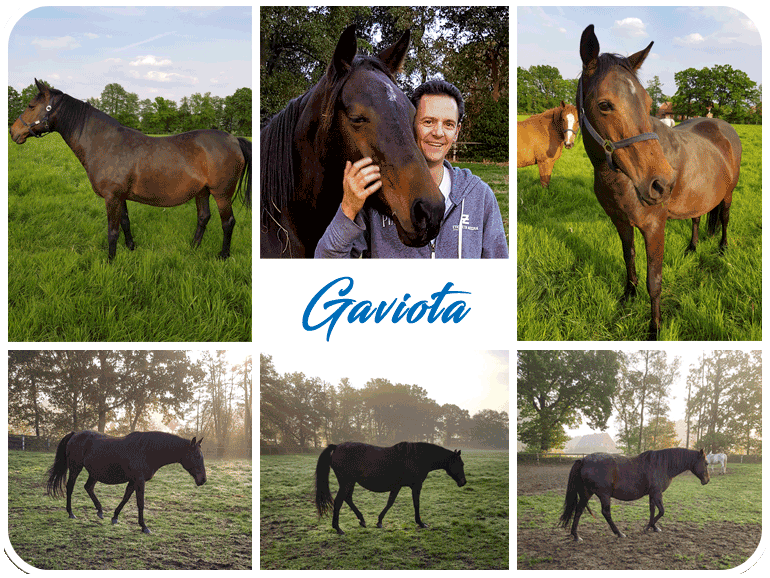 Already today we are looking forward to the first offspring of our polo mare "Gaviota", worn by Gete Rubi. Gaviota is currently based at the Polo Stud Schockemöhle. With it already the first breeding experiences are made.
During this time, our 4 "starlets" can prove themselves on the Turf before a second career in breeding is imminent.
We will report regularly on the further "progress" here.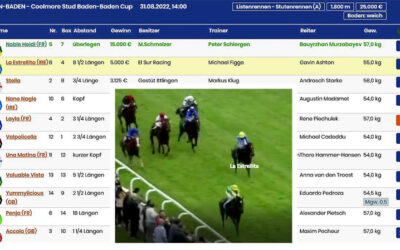 The absolute highlight on Wednesday of last week was La Estrellita, who is back in top form and is second in the list race over 1800m in a strong field. In the end, she had nothing to oppose the winner, but she defended her position in 2nd place with a 3/4 length...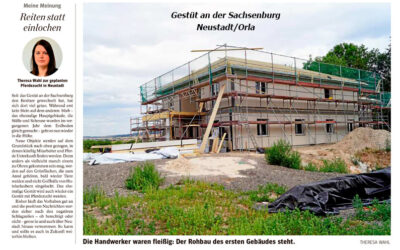 On Friday, 15.07.2022 a very nice report about the progress of our stud farm at the Sachsenburg in Neustadt/Orla appeared in the Ostthüringer Zeitung :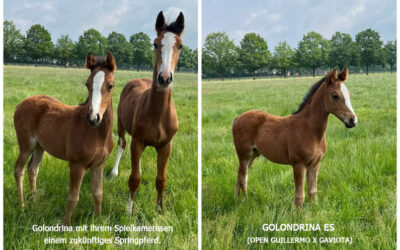 Golondrina ES (Open Guillermo x Gaviota) - our youngest, just 2 months old filly - we see here with her playmate, who is preparing to become a jumping horse. Both develop splendidly at Schockemöhles and have a lot of fun together. Yes, and here is a small video about...