The coming weeks will be exciting again for the starlets in Michael Figge's Munich quarter. Creek and Wonderful Starlet will start on Saturday on the home track in Munich in an EBF race for 2-year-olds over 1,400m. While Wonderful Starlet with champion jockey,

Bauyrzhan

Murzabayev comes to the proceedings, Creek Starlet will be

ridden for the first time by Azubi Shuichi Terachi.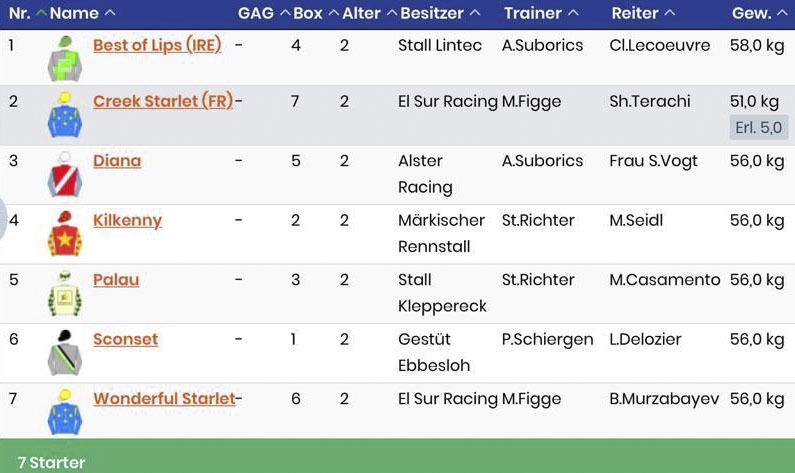 Next up on Sunday for Shinning Starlet, who will also do her best in Düsseldorf with Shuichi in the saddle over 1,400 m against strong competition.
Of course, the wisdom applies, inexperienced horses need experienced riders. Shuichi knows the starlets from his daily work, which is why we think he is the next man in the saddle of the Starlets. We keep our fingers crossed and wish neck & leg.