In an interview with Sportwelt, coach Figge reviews the year 2021. A sensational year not only because of, but also and in particular through our "La Estrellita", which crossed the finish line in second place in the "Ferdinand Leisten Memorial" and was able to receive a nomination for the "Prize of Diana" . Interesting in addition to the review also the assessments of trainer Figge of our 8 gallopers in his stable parade 2022. It remains exciting!
The corresponding article from the sports world can be found here: Trainer Figge – Stallparade 2022.PDF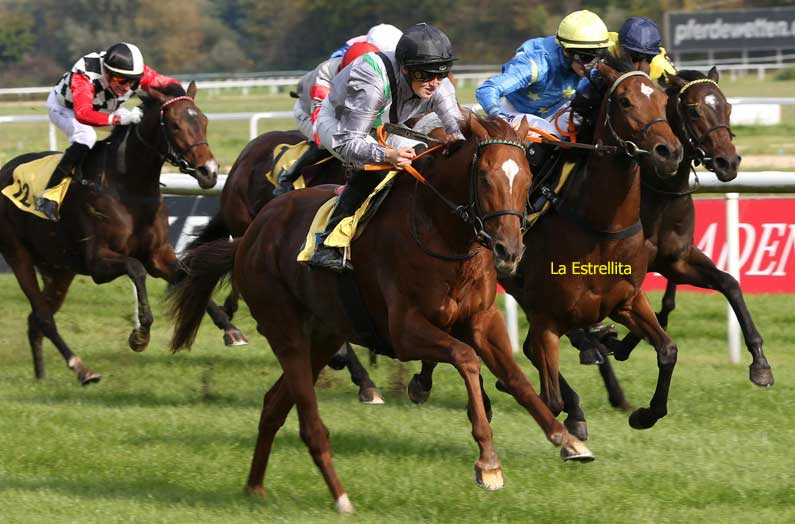 Our La Estrellita on October 15th last year in Baden-Baden.