On Saturday , Ablaze and Queen of Starlets ran in Hassloch.
Ablaze is still 5th on too short a distance and gets the last money. Queen of Starlets makes her maidenschaft at 2000m. Marco Casamento really had work that pays off in the end, Queen of Starlets wins highly superior.
The hint in advance "she's lazy, don't let yourself be fooled" was implemented by the jockey great.
The race results at a glance: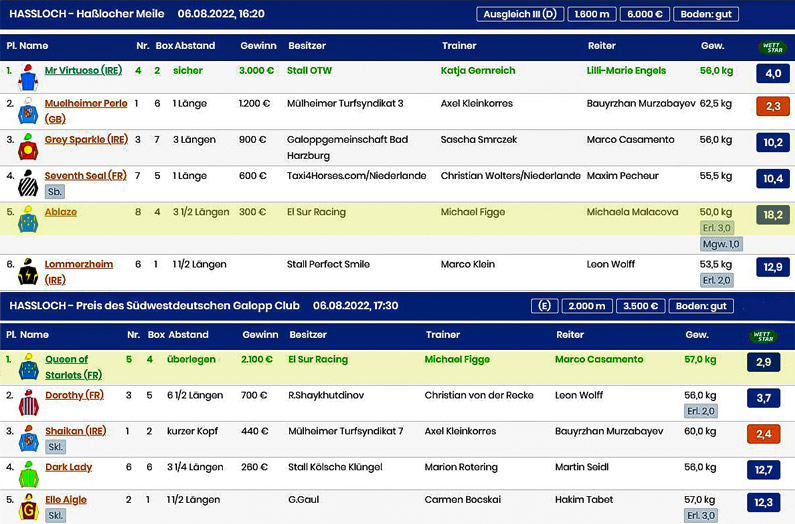 The winner Queen of Starlets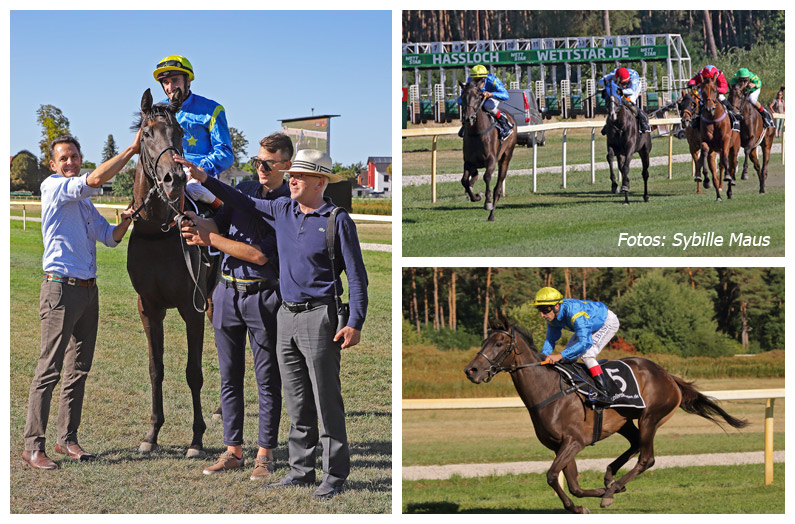 Here are the videos, first Ablaze and then Queen of Starlets
And last but not least, a great article from

GaloppOnline


"Queen of Starlets fails but wins!
Queen of Starlets is a very special horse.
Trainer Michael Figge also knows this and so he told his jockey not to "let himself be fooled", because the mare is not one of the most diligent gallopers of her profession on the way.
But Marco Casamento just paid attention. He cheered up the mare already in the final arc, and the El Sur Racing representative reacted to the help.
With every meter more she tackled better and better on the long Hasslocher straight and thus achieved a very easy victory in the end.
So the jockey celebrated a fast double in the last race of the Haßloch race day, shortly before he had already won the sixth race with Heatherdown.
Queen of Starlets got a lot of money in the end, finally noting 2.9:1 in the over 2000 meters leading maiden race for three-year-old and older horses.
Dorothy (Christian von der Recke) finished second, ahead of Totofavorite Shaikan (Axel Kleinkorres)."