Under the headline "Free beer wins in a curious race", "GaloppOnline.de" reports: "With a victory for free beer from the O'zapft stable ! you could certainly calculate, but the course of the race around the start-finish winner in the second race can be described as curious". Click here for the report from GaloppOnline.
Impressions from the race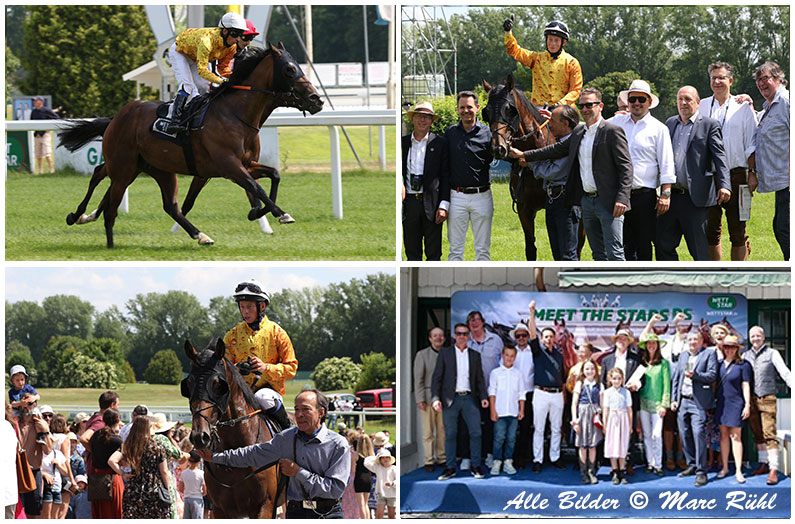 Here is the interview with Jochen, one of the owners of Freibier (stable "O'zapft is!") after the victory.
Here is the finish line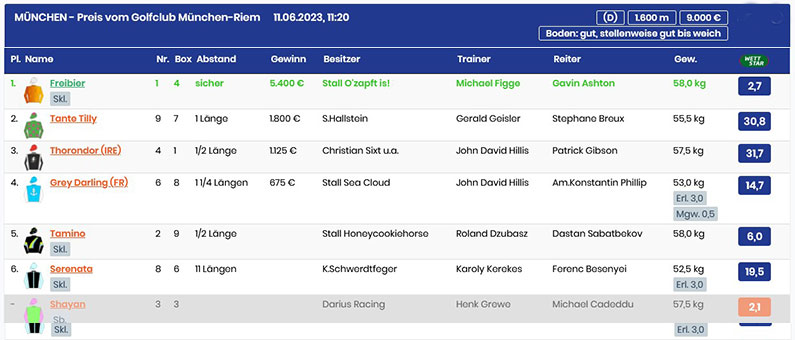 The video of the race: