At the sporting highlight in Iffezheim we were represented with 5 starts.
On the final day, the Queen put it right again and finished third in a thrilling, albeit unfortunate finish,
under Adrie de Vries over a long 2800m.
We would like to thank the entire team of coach Gerald Geisler for the good preparation.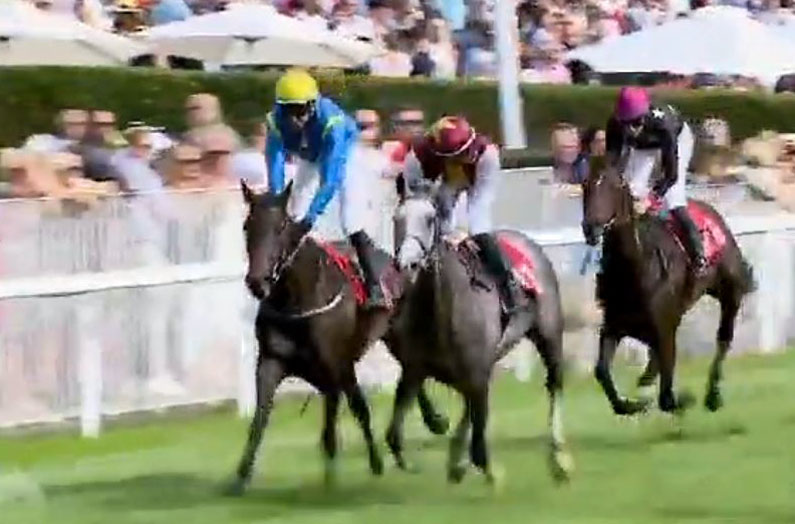 Also mentioned is the life debut of our two-year-old, New Starlet, who did not let herself be shaken off by very good opponents
and at the end was given a good report by jockey, Adrie de Vries.
In addition, there were two learning starts, but this time not for the horses, but for the two trainees in the racing stable,
Celine Johne (coach: Michael Figge) and Elodie Marie Palau Teruel (coach: Gerald Geisler),
both of whom were very happy about the chances.
And here is the video of the exciting race: