On Sunday our Wonderful Starlet and our Queen of Starlets were at the start in Munich.
Wonderful Starlet was about the "Prize of the MIG Funds", a compensation II race over 2000 m. Placed 5th, she was able to prevail in an exciting race and finished second. She only had to admit defeat to "Siluto" from the "Gestüt Hof Iserneichen". For Wonderful, the race could have gone a little longer. She hadn't exhausted herself yet.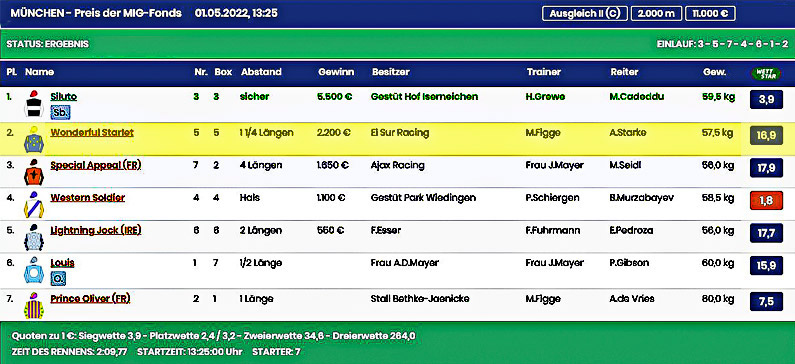 Queen of Starlets was at the start of the "Riemer Season Opening 2022", a winless for 3-year-olds over 1400 m. A training run was planned for Queen of Starlets, where she could gain racing experience. Their performance was then surprising. In 7th place (just behind 4th place) she immediately showed a very strong race, in which she caught up well with the runners-up on the home straight.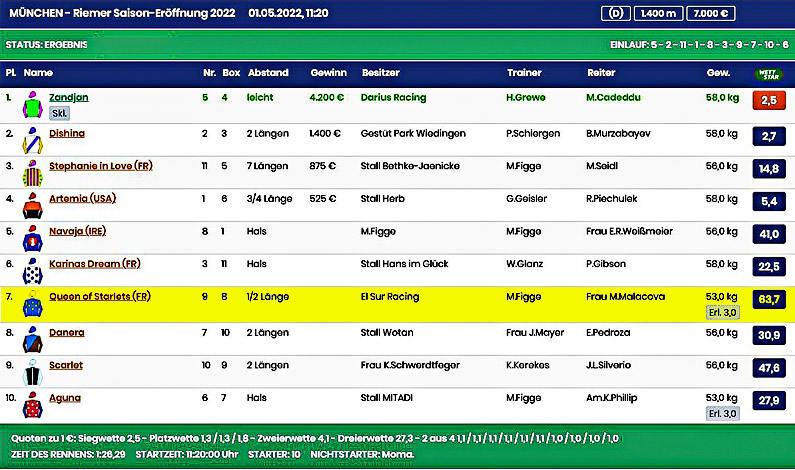 Here is the video of the race for the "Prize of the MIG Funds":
Satisfied faces among owners, trainers and jockeys: