Our first starter in the big race week performs remarkably as a 3-year-old against older ones and secures the fifth place fee. In the future, Queen of Starlets will be trained for us by Gerald Geisler in Iffezheim and will mainly start in France.
Here is the exciting course of the race:
And here we have the result again: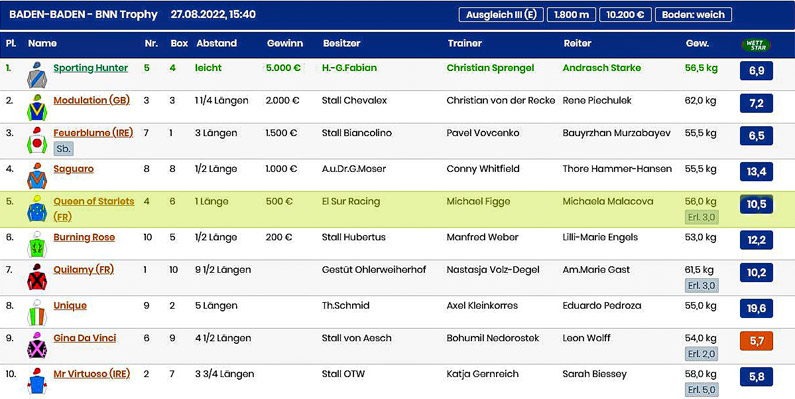 Afterwards , 200 years of German gallop were celebrated at the party with the active people!