On the Day of the Studs, "El Sur Stud", the thoroughbred stud of Jochen and Simone Stargardt, opened its doors for the first time in Neustadt Orla .
A really well-attended event, about which the "
Sportwelt"
has reported in detail.
Here is their report as a PDF file, which you can access by clicking on the following picture: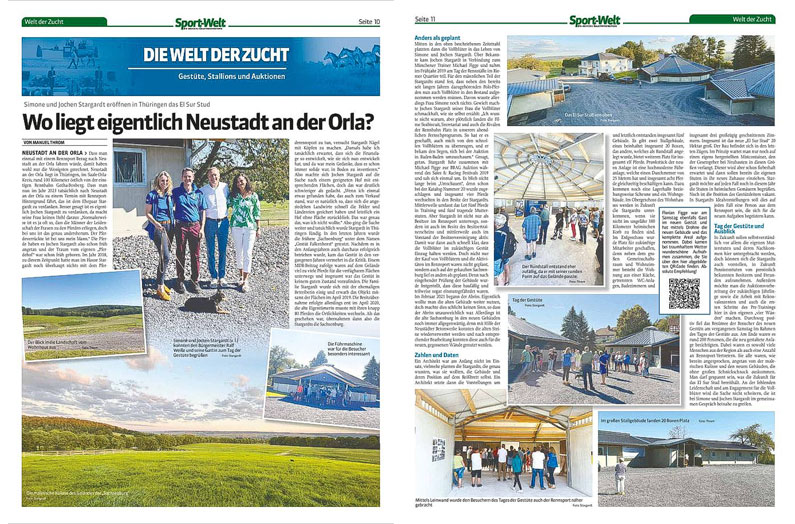 The Neustädter Kreisbote was also on site: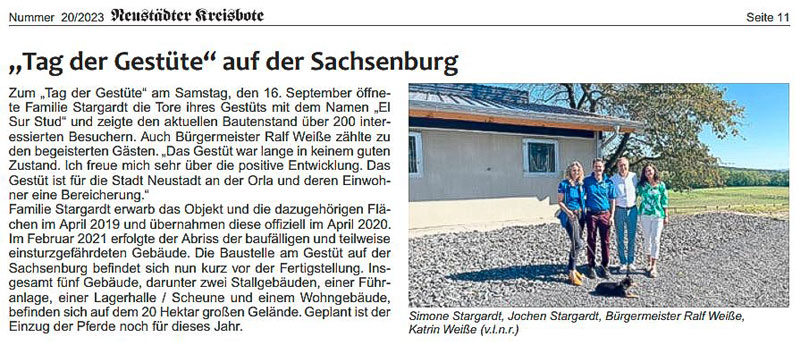 Impressions from the Day of the Stud Farms in Neustadt an der Orla: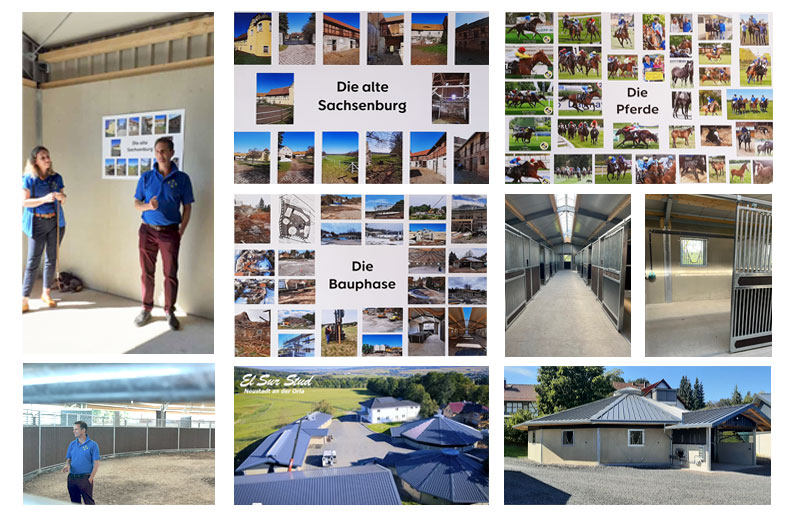 And finally, a great video, shot by Florian Figge:
El Sur Stud from FIGGE+SCHUSTER AG on Vimeo.